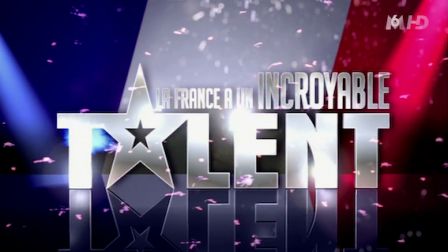 Link: https://www.youtube.com/watch?v=vWm…
Some of you have contacted me about the routine that Maxence Vire performed on 19/11/2019 during the show of "France has an incredible talent".
The INCREDIBLE M.VIRE set aka 'I.M.V' is made up of ECUs 5 Francs Leopold II in silver and was made entirely by me. It exclusively includes the MKS C.T.S.T 'Chinese To Silver' (visible at 3:44 of the video)
the MKS C.T..S.T is a new Chinese coin that changes on view into a silver coin and can be shown on both sides. It allows a lateral, vertical, ascending and descending change of extreme ease.
The 'I.M.V' box is available for pre-order, and includes:
The wooden box
the set of pieces to redo the complete routine
explanations of the routine by Maxence Vire himself in digital format
Certificate offering public execution rights (manuscript and signed)
Leopold II 5 Francs (Silver): 1750.00 €
Napoleon III 5 Francs (Silver): 1750.00 €
Louis Philippe 5 Francs (Silver): 1750.00 €
Hercules 5 or 10 Francs (Silver): 1750.00 €
Morgan $1 Dollar (Silver): 1950.00 €
Peace $1 Dollar (Silver): 1950.00 €
Soft (Leger, Medium) : 130.00 €
Skate Gradiant : 130.00 €
1/2 day with the artist to talk and work on the routine of the show: 150.00 €
4 times toll-free payment.
If you want to purchase this box, you can order directly by sending a message to thierry@magikoins.com
Thanking you for your interest in our project.
Thierry and Maxence