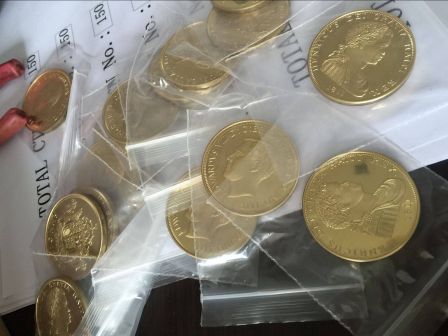 NEW REPLICA COIN

REPLICAS
Given that it is increasingly difficult for me to get replicas (without pay
ing them at the price of GOLD…). This is the first draft of the replicas
I'm making. The samples received, are very well made and the produ
ction to be staged pro- They will be minted mainly in Copper and a
small amount in Bronze and Brass. They will be available directly for purchase. Also usable for the manufacture of Gaffs. So much for today's news.