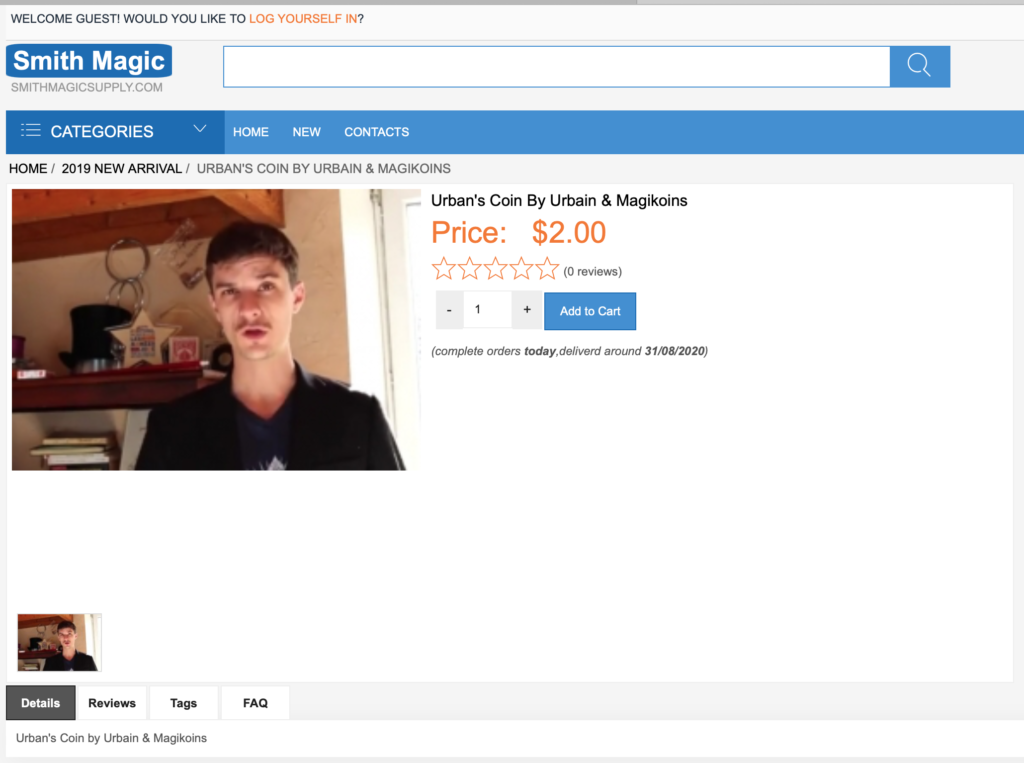 What a surprise this morning while checking the referencing of the new MKS site. A Chinese online store was selling one of my products …
Knowing that I can only manufacture very small quantities because everything is done by hands. It is therefore unlikely, if not impossible, to find my items in wholesales at lower prices.
In fact, i don't really know what this site is selling.. Because there is no information on the product in question, just a price of $ 2.00 …
What can you expect for this price, certainly nothing at all or a poor quality copy or worse, just having your bank details hacked …
To get an URBAN'S COIN, there is only one way, it is to go through my shop 😉
I recently saw on a French magic website a Flipper coin being sold as MKS, when in fact it was that of one of my competitors …
Last thing, all my shells, Sliding, Sun n moon, Scotch n Soda, hopping Half and Flipper are signed MKS on the inside. Simple to check that you have an original article and not a vulgar copy.
Be careful what you buy, and especially where you order 😉